Custom dyeing made convenient.
Small batch dyeing starting at just 25lbs.
Services
Textile Dyeing
Yarn Dyeing
Yarn Dyeing
A yarn supplier and dyer for North American textile producers, Dixie Dyeing delivers the exact colors required for your manufacturing needs. Our dyers have over 30 years of experience with direct and reactive dyes; using quality textile dyes from Bayer, Tri-tex, Huntsman, and DyStar. For consistent and uniform textile dyeing, batch after batch, we use well-maintained dye kettles, proven dye formulations, and calibrated measurement instruments.
To meet the demands of a wide range of clients, we employ 8 dye kettles ranging in size from 25lbs to 700lbs. We custom dye small and large batches of yarns including cotton, acrylic, polyester, bamboo, merino wool, mercerized cotton, and others. For clients with proprietary yarns or their own materials, we offer commission dyeing services. Standalone services such as washing, treating, and softening are also available.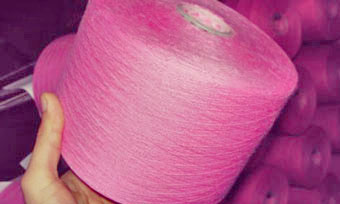 Key Services
Commission dyeing for manufacturers
Supplier of common and specialty yarns
Color matching, yarn testing, dye testing
Small batch yarn dyeing for fashion designers
Dye formulation and process
Softening, washing, and anti-microbial treatment
Features &amp Benefits
Better Dye Kettles
Dye the exact amount of yarn you need without extra charges—Save.
Expert Help
Our experienced staff use processes that are tried and true—Get it right the first time.
Quality Dyes
Safe, consistant, and colorfast dyes from leading dye brands—See the difference.
Great Yarn Selection
We stock a variety of common and luxury yarns—Find what you're looking for.
Quality Verification
We check color accuracy, fastness, and consistancy—Peace of mind.
Short Lead Times
Custom dyed yarn delivered in as little as 1-2 weeks—When speed matters.
Lead time & Pricing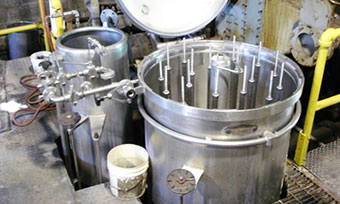 Dixie Dyeing's large processing capacity ensures that our clients' orders are completed quickly. Most small orders are completed within 2 weeks. Rush service is avilable; however, clients requiring specialty yarns and out of stock yarns may experience longer processing times. We can arrange shipping through a variety of reputable delivery companies.
Minimum order quantities for our yarn dyeing services start at 25lbs. Prices vary according to type of yarn. To learn if our services suit your needs and to request a quote, please do not hesitate to contact us.