Custom socks for your brand.
Custom knitted socks starting at 120 pairs.
Services
Socks Knitting
Basic Custom Socks
Basic Custom Socks
We work with our clients to produce fully custom socks from start to finish, with consideration given to material, color, thickness, features, length, and custom knit-in designs. Our designers and technicians have decades of experience with our fleet of top Italian and Korean knitting machines including Lonati, T&K, and Sangiacomo. The quality of your product is controlled at every stage of production.
Our basic custom socks include everyday sport, casual, and dress socks made using common yarns like cotton, nylon, spandex, acrylic, and polyester. With a range of single and double cylinder sock knitting machines capable of producing a variety of everyday socks, Dixie Dyeing supplies custom socks to boutique stores and global brands alike. With over 30 knitting machines and in-house dyeing capabilities, we'll have your order ready fast.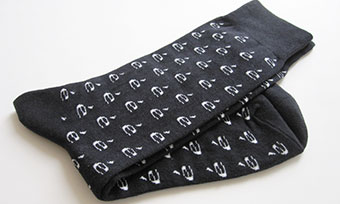 Key Services
Custom sport socks for athletic teams
Custom casual socks for brands
Custom socks for promotional giveaways
Tradeshow socks with corporate logos
Custom dress socks for boutique stores
Commission knitting for department stores
Features &amp Benefits
Best Knitting Machines
Machines capable of making all types of custom socks, at your disposal—No compromises.
Knitting Experts
Experienced staff trained to optimize your sock design from the start—Quality first.
Low Minimums
Not all businesses need thousands of pairs of socks—Order as few as 120 pairs.
Yarn Selection
We stock a variety of common yarns—Find what you're looking for.
In-House Dyeing
Can't find the yarn color you need? Don't worry, we'll dye it!
Short Lead Times
Goods delivered in as little as 3 weeks—For your urgent needs.
Lead time & Pricing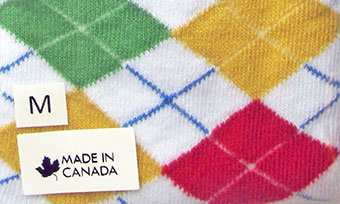 Dixie Dyeing's large knitting capacity and in-house dyeing capabilities give us better control over your custom socks and ensure that our clients' orders are completed quickly. Most small orders are completed within 3 weeks. Customers requiring specialty materials or higher quantity orders may experience longer processing times. Rush service is available in most cases. Whatever your customization needs – our designers are here to help you.
Minimum order quantities for our basic custom socks start at 120 pairs. Prices for custom socks vary by quantity. To learn if our manufacturing capabilities suit your needs and to request a quote, please do not hesitate to contact us. Be sure to include a description (or photo) of the basic specifications you require (material, length, size, quantity, purpose).